Attention Parents/ Guardians, Due to the cold WEATHER forecast for Thursday, January 6, 2022, we are offering rides to any student that walks to school. Please call the school at (580) 854-6298 after 7:00AM if your student needs a ride tomorrow. No School Friday: Tyrone Schools will be using a virtual / distance learning day this Friday January 7, 2021. There will be no classes on campus for any grades. Thanks for your cooperation, Josh Bell M. Ed. Superintendent Clay Witt M.Ed. High School Principal Donovan Smith M.Ed. Elementary Principal Atención padres / tutores, Debido al pronóstico de TIEMPO frío para el jueves 6 de enero de 2022, estamos ofreciendo transporte a cualquier estudiante que camine a la escuela. Por favor llame a la escuela al (580) 854-6298 después de las 7:00 a. M. Si su estudiante necesita transporte mañana. No hay clases el viernes: Las escuelas de Tyrone utilizarán un día de aprendizaje virtual / a distancia este viernes 7 de enero de 2021. No habrá clases en el campus para ningún grado. Gracias por su cooperación, Josh Bell M. Ed. Superintendente Clay Witt M.Ed. Director de escuela secundaria Donovan Smith M.Ed. Director de primaria

The Elementary Basketball games today, 1/5/22, will be played at the Goodwell High School gymnasium at 12:30 pm.

2022 Oil Center Classic Brackets. Games will be played January 6, 7, & 8 at Woodward High School.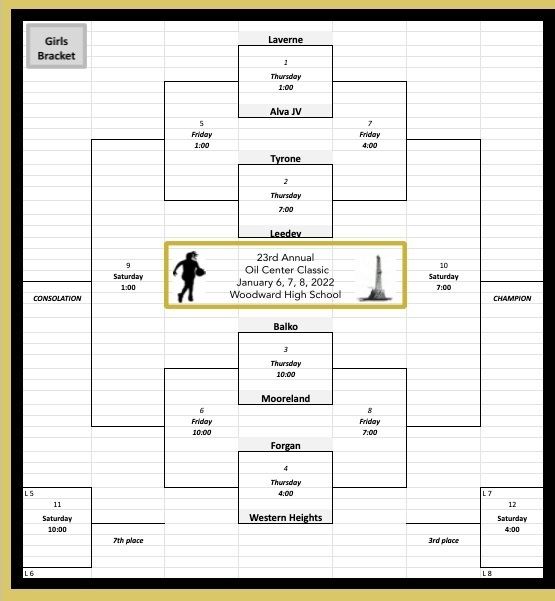 Laverne Tournament Brackets **PLEASE NOTE** HS Girls play @ 12:30 Thursday & will automatically advance to play @ 3:00 Friday. Saturday's girls' game time & all boys' game times will depend on the outcome of the game the previous day.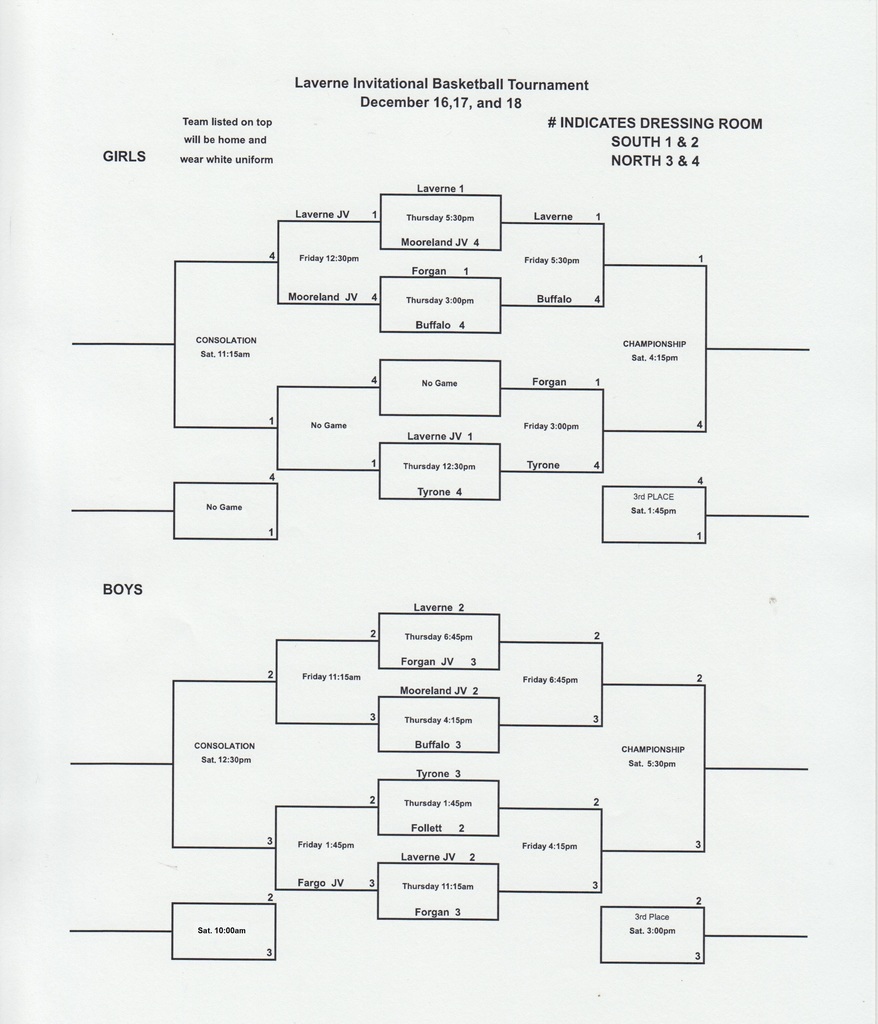 Come join Tyrone School Band as they entertain us for the holiday concert at 6 p.m. on December 13th, 2021.

Come join the Tyrone Drama club and Tyrone Elementary students tonight as they present "A Christmas Portrait" at 6:30 December 6, 2021.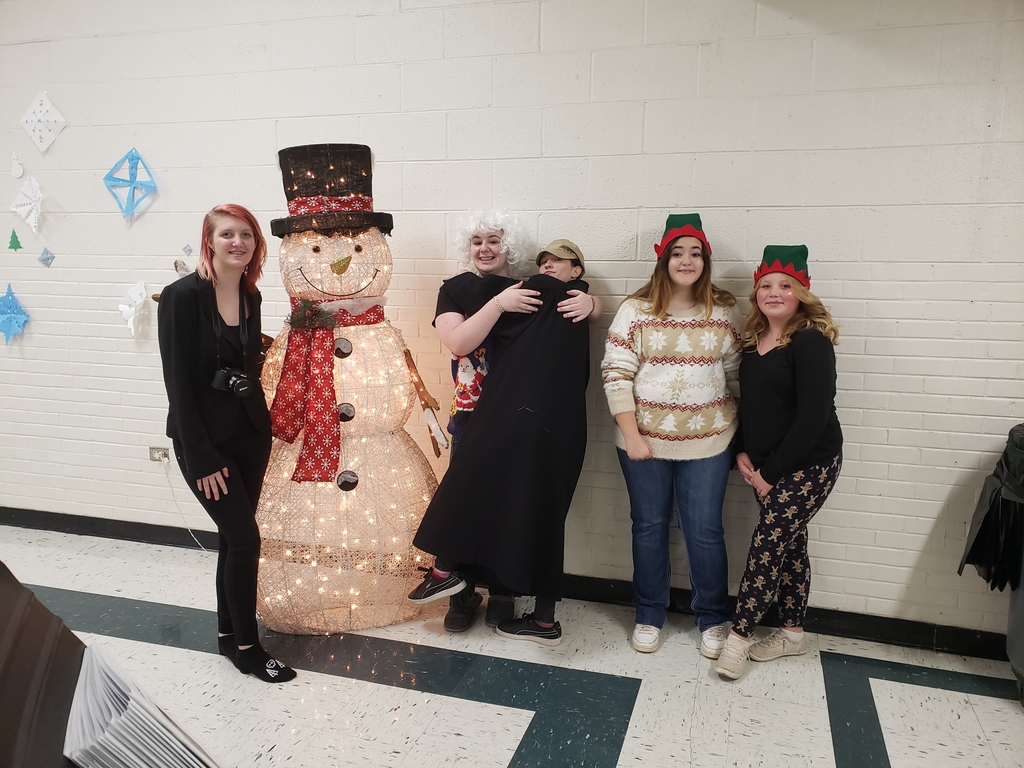 High School High Plains Tournament is December 9-11. Games are all held at the OPSU gym in Goodwell, Oklahoma.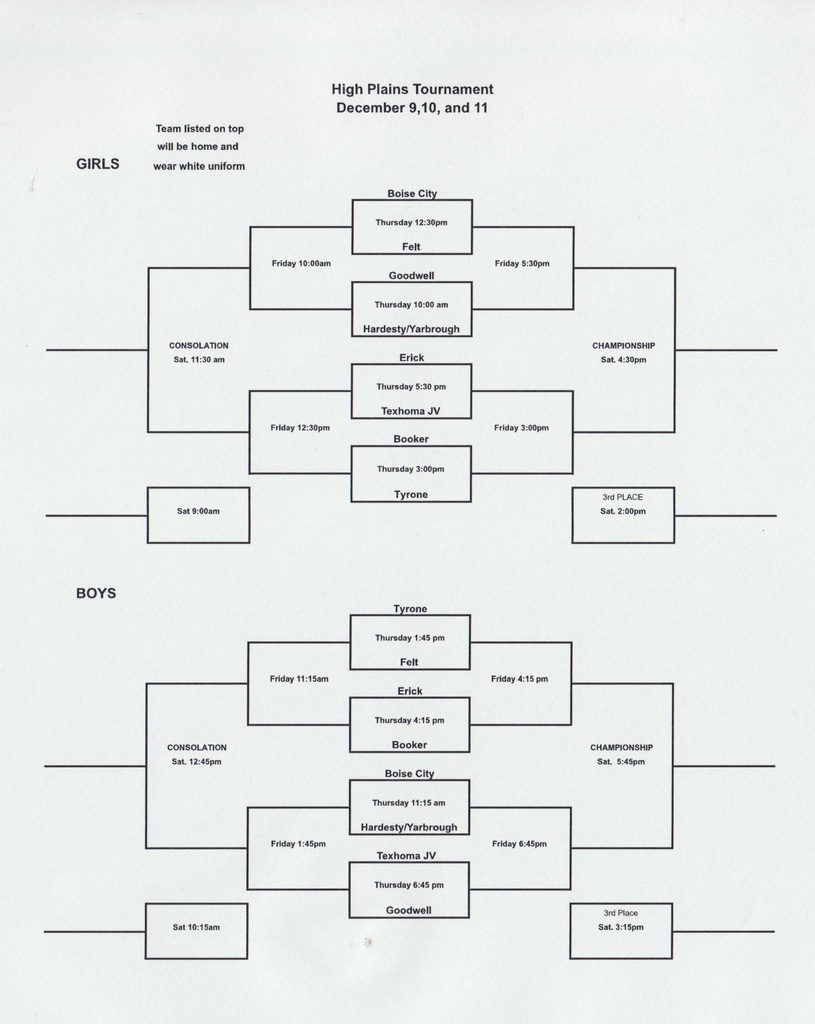 Parents please don't forget that Thursday December 9th and Friday December 10th there will not be school.

If you have ordered & paid, but not received your Playoff shirts you can pick them up at the game tonight on the home side of the field.

2020/2021 Yearbooks are here! They are $45 each and the first 50 to pay will get them. We will not hold any books. Come by or send money with your student to get yours before they sell out. We DID NOT take ANY preorders last year, so there are NO reserved books.

Tyrone 2022 Seniors and Senior parents, please watch for scholarship opportunities being sent home and deadlines approaching.

Tyrone Football Playoff shirts are on sale. Order forms are in the office. Short sleeve cotton are $15-$20 or short sleeve dri-fit shirts are $20-$25. Money is due when order is placed.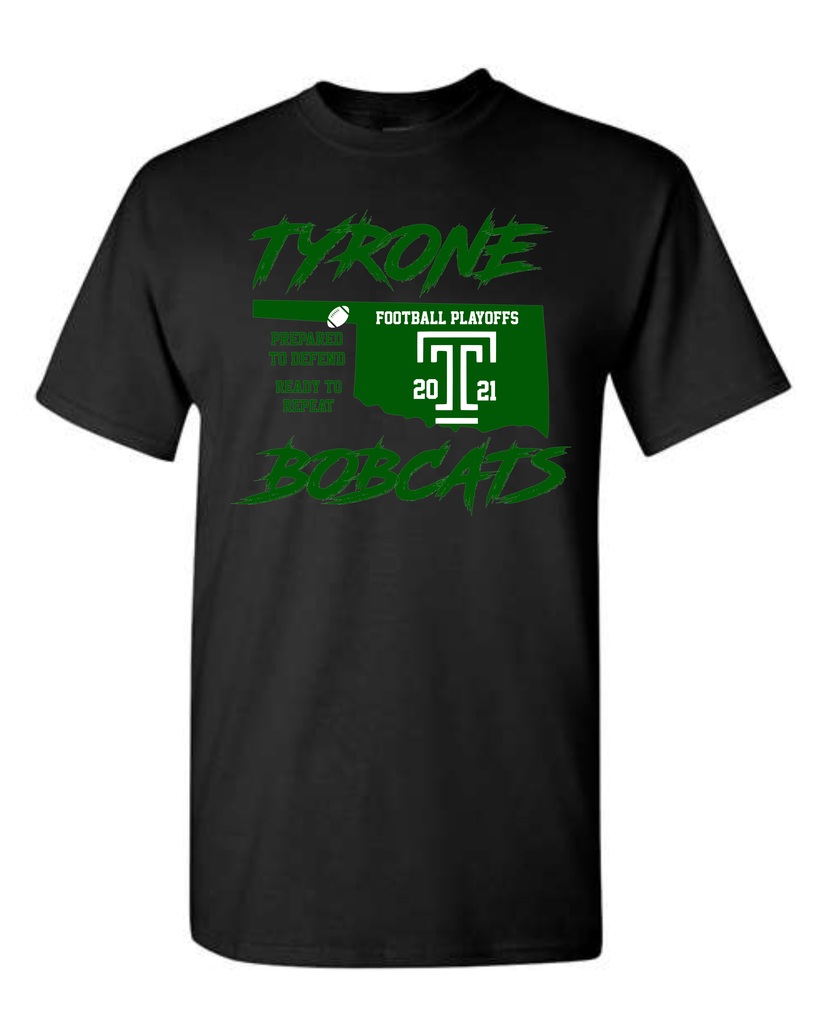 The Tyrone Senior Class has extra Blue & Gold sausage, bacon, and chicken. If you would like to purchase any items, please contact the office at (580) 854-6298.

Dear Parents/Guardians Picture day retakes are this Thursday, November 4, 2021. Any student not photographed on the first picture day will be photographed on Thursday. Any student that is wanting retakes done will need to go to Adair Photography's website and fill out their retake form and pay the $8 retake fee by Wednesday. This fee is for any student wanting retakes, including seniors. This fee is determined by the picture company, not by our school. We have no control over the prices or fees set by the picture company. This company is the only one in our area that agreed to photograph our students, so we have no other choice than to follow their price guidelines. Again the retake fee MUST BE PAID IN ADVANCE on the following site. Estimados padres / tutores Las retomas del día de las fotos son este jueves 4 de noviembre de 2021. Cualquier estudiante que no sea fotografiado el primer día de fotos será fotografiado el jueves. Cualquier estudiante que desee volver a tomar la prueba tendrá que ir al sitio web de Adair Photography, completar su formulario de recuperación y pagar la tarifa de $ 8 para la repetición antes del miércoles. Esta tarifa es para cualquier estudiante que desee volver a tomar la prueba, incluidos los estudiantes del último año. Esta tarifa la determina la compañía de fotografía, no nuestra escuela. No tenemos control sobre los precios o tarifas establecidos por la compañía de fotografías. Esta empresa es la única en nuestra área que aceptó fotografiar a nuestros estudiantes, por lo que no tenemos más remedio que seguir sus pautas de precios. Nuevamente, la tarifa de repetición DEBE PAGARSE POR ANTICIPADO en el siguiente sitio.
https://adairphotography.hhimagehost.com/V2/Home/Organization/tyrone

2021 Balko JH Basketball Tournament Brackets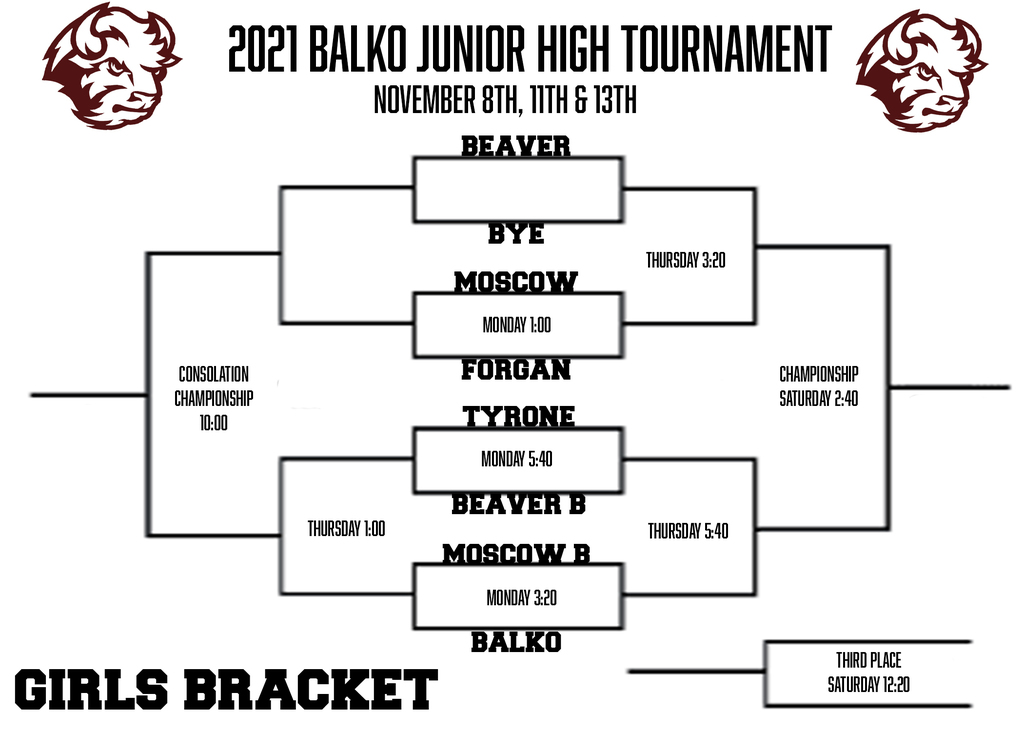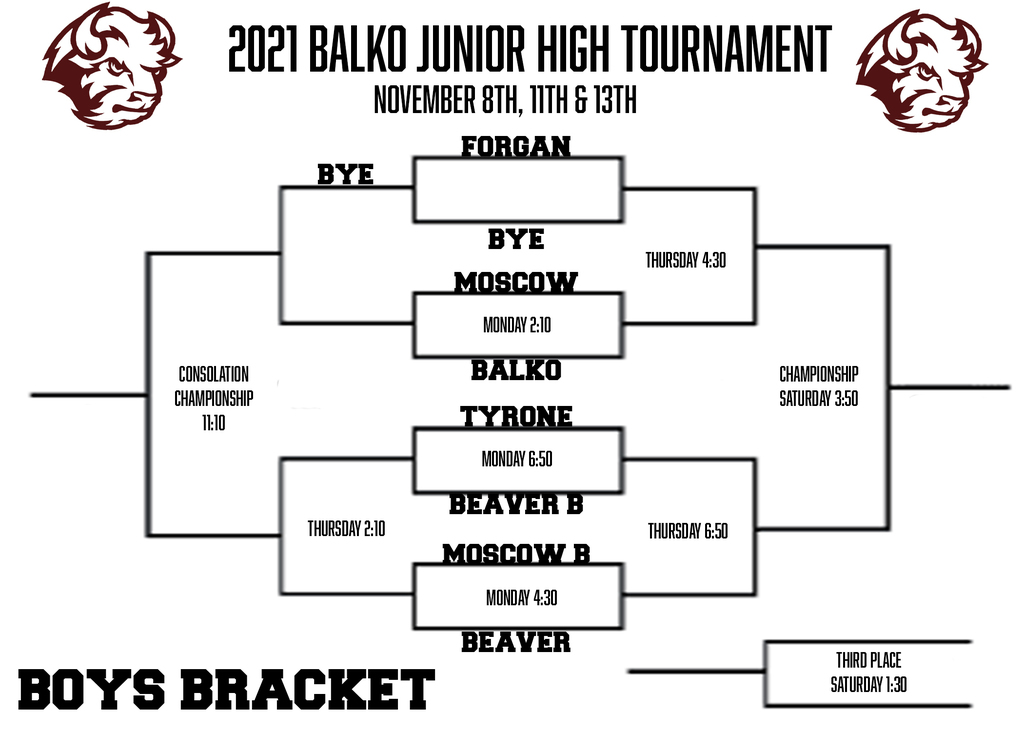 Brackets for the Grade School Basketball Tournament in Forgan. October 25th, 26th, & 28th.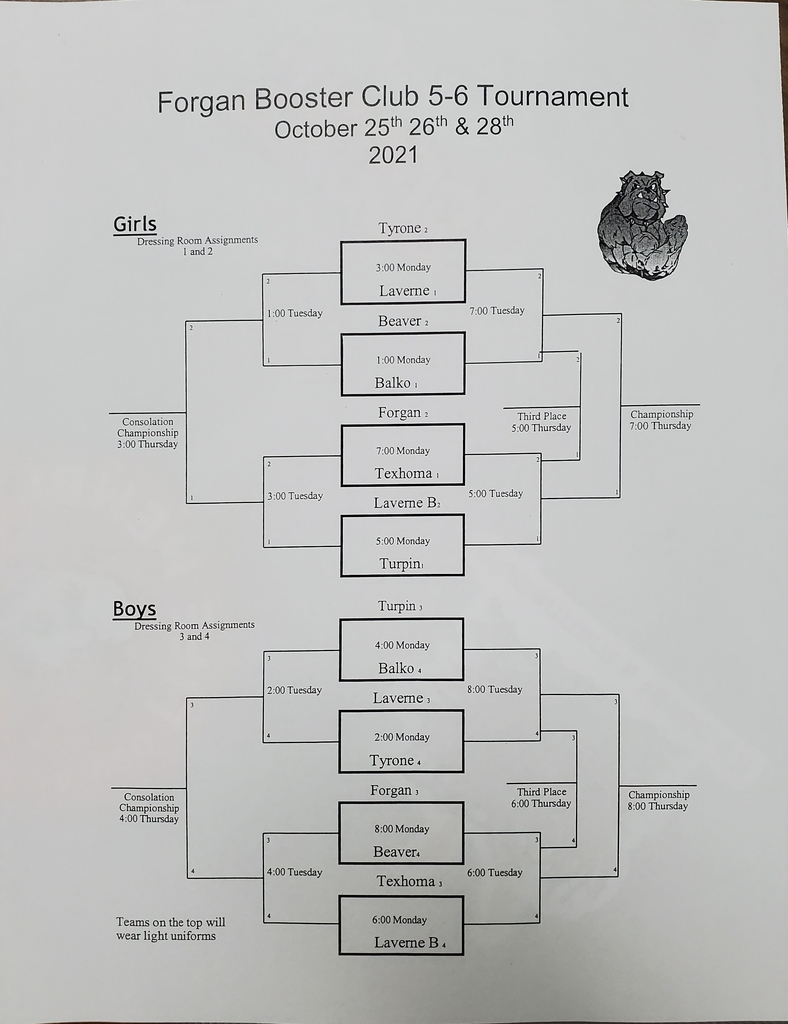 The High School Football game scheduled for this Friday, October 8th is canceled. Geary has chosen to cancel the game due to illness and injury. The game will not be rescheduled.