Benefit Dinner Information for Julie Huffman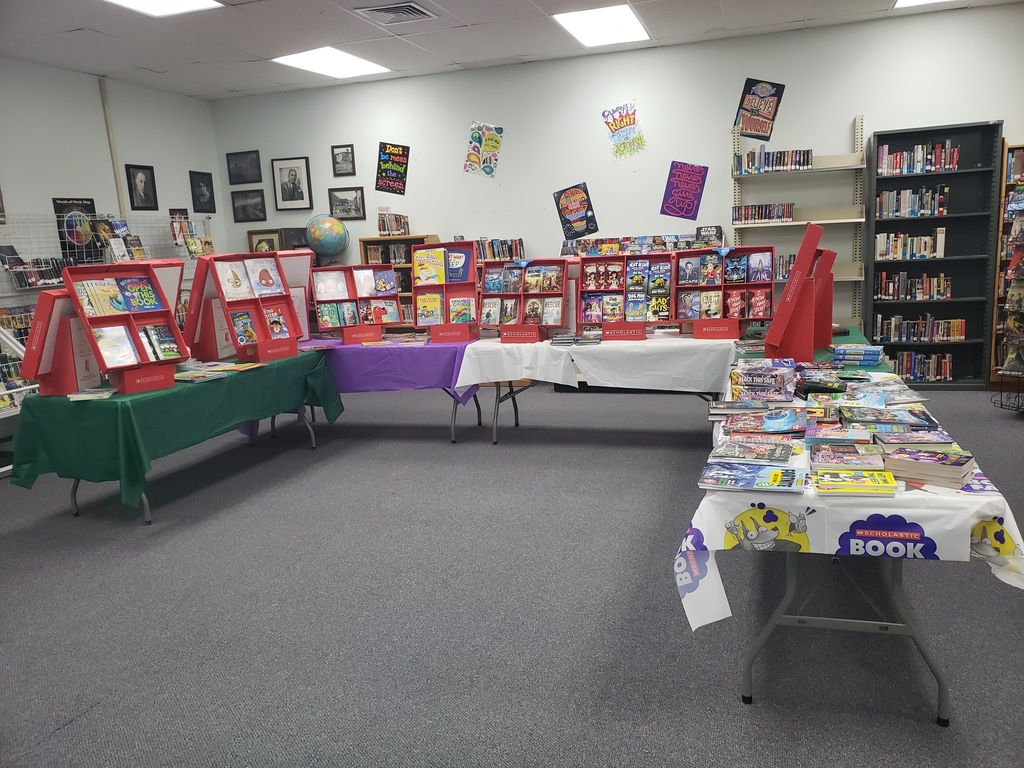 For Immediate Release: Tyrone High School has announced that Josh Bell will be resigning as head football coach. Bell has been at the helm of the Bobcat football program for 19 years. He arrived in 2003. He finishes with a 92-99 overall record for the Bobcats with the last 6 years reflecting a 56-14 mark. Since 2016 the Bobcats have won 3 District Championships, played in 4 state semifinal games and won the school's first state championship in 60 years in 2020. " The support I have received over the years from the community, parents, administration, staff members, coaches of both football and all other activities and players has been appreciated. It has been a wonderful opportunity to have worked with such great young men and I look forward to seeing the successes of what we accomplished through our football program. Those successes will be shown in what kind citizens, husbands, fathers etc… they become over the next 10, 20, 30 years from now. The last 19 years of Bobcat Football have brought me so many amazing memories and I am truly thankful for that. However, the next four years will have all of my attention as my daughter enters high school. As a father, I want to support her dreams and aspirations just like I did for my sons. I will continue to help and support our football team but just in a different role." The next football coach at Tyrone will be no stranger. A 2013 graduate of Tyrone, Payson Slater has accepted the offer to be the next coach of the Bobcats. Slater will officially take over upon board approval at the March meeting. "Firstly, I would just like to congratulate Coach Bell on a long and successful football coaching career. While many people have contributed to the success of the football program over the years, the work started in the early 2000's when Coach Bell laid the groundwork for years to come. Having been able to play for him and now coach under him, it's easy to see why our football program has been so successful. Not just on the field, but in molding great young men. It's a humbling experience when someone like that asks you to replace him as football coach. It's truly a blessing and I look forward to continuing to learn from Coach Bell, as well as Coach Banning and Coach Witt, and continuing to push our program forward. Go Cats!" Tyrone Public Schools would like to thank Mr. Bell for his devotion to our student athletes for the last 19 years. He has put his all into building a very successful program. His constant presence on the sideline will be missed but he has laid the foundation for a successful future.

Parents / Guardians / Students Activities for the week of February 14 After Prom Meeting Tuesday night at 6:30 in the Library for Junior and Senior Parents. No School: Thursday or Friday for the Mid-Winter Break Regional Basketball @ Beaver Thursday. Ladycats Play at 1:30 and Bobcats play @ 8:00 BOBCAT PRIDE!!!

Attention: Junior / Senior Parents There will be a After Prom meeting this coming Tuesday, February 15, 2022, at 6:30PM in the Library

Tyrone Schools will be in session on Friday February 4, 2022. If you live in town and need a ride call the school after 7:30 and someone will come get you.

Updated School Closure Information Attention Please Tyrone Public Schools will be Closed Thursday, February 3, 2022, due to inclement weather. We will make a decision for Friday, February 4, 2022, Thursday Evening. Please Check Facebook, the school's website, or kscbnews.net for updated information. Stay Warm and Stay Safe
www.tyronebobcats.org
www.kscbnews.net

Attention Please Tyrone Public Schools will be Closed Wednesday, February 2, 2022, due to forecasted inclement weather. We will make a decision for Thursday, February 3, 2022, Wednesday Evening. Please Check Facebook, the school's website, or kscbnews.net for updated information.
www.tyronebobcats.org
www.kscbnews.net

**UPDATED BRACKETS** JH Basketball Tournament in Forgan, January 24th, 27th, & 29th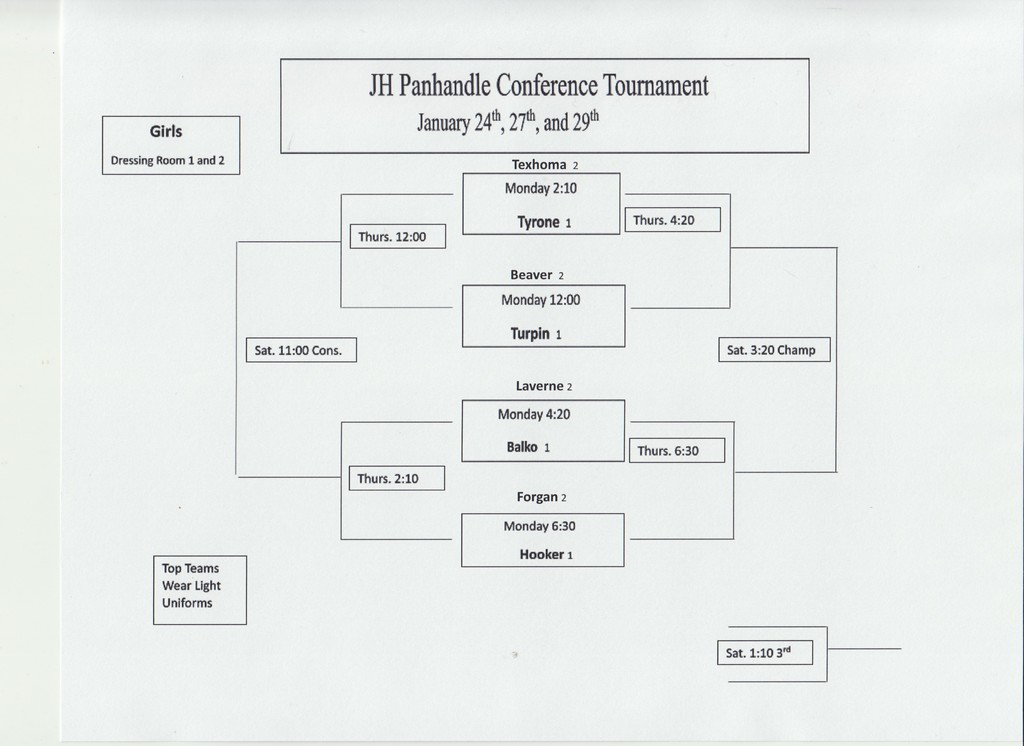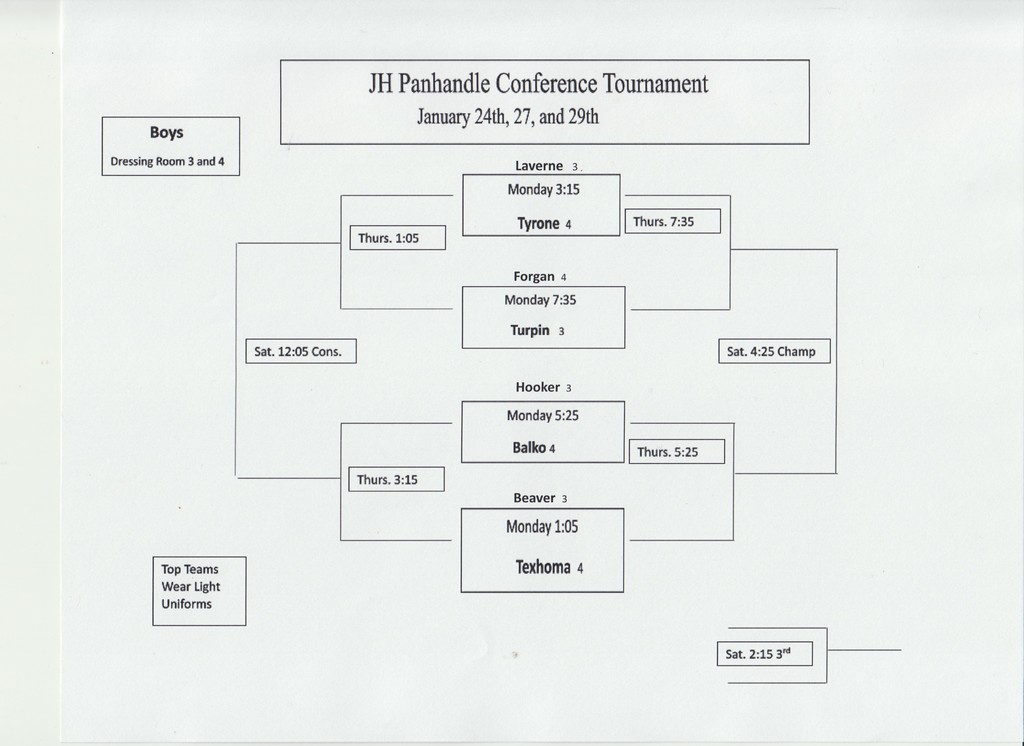 The Elementary Basketball games for today January 12, 2022 have been cancelled.

Attention Parents/ Guardians, Due to the cold WEATHER forecast for Thursday, January 6, 2022, we are offering rides to any student that walks to school. Please call the school at (580) 854-6298 after 7:00AM if your student needs a ride tomorrow. No School Friday: Tyrone Schools will be using a virtual / distance learning day this Friday January 7, 2021. There will be no classes on campus for any grades. Thanks for your cooperation, Josh Bell M. Ed. Superintendent Clay Witt M.Ed. High School Principal Donovan Smith M.Ed. Elementary Principal Atención padres / tutores, Debido al pronóstico de TIEMPO frío para el jueves 6 de enero de 2022, estamos ofreciendo transporte a cualquier estudiante que camine a la escuela. Por favor llame a la escuela al (580) 854-6298 después de las 7:00 a. M. Si su estudiante necesita transporte mañana. No hay clases el viernes: Las escuelas de Tyrone utilizarán un día de aprendizaje virtual / a distancia este viernes 7 de enero de 2021. No habrá clases en el campus para ningún grado. Gracias por su cooperación, Josh Bell M. Ed. Superintendente Clay Witt M.Ed. Director de escuela secundaria Donovan Smith M.Ed. Director de primaria

The Elementary Basketball games today, 1/5/22, will be played at the Goodwell High School gymnasium at 12:30 pm.

2022 Oil Center Classic Brackets. Games will be played January 6, 7, & 8 at Woodward High School.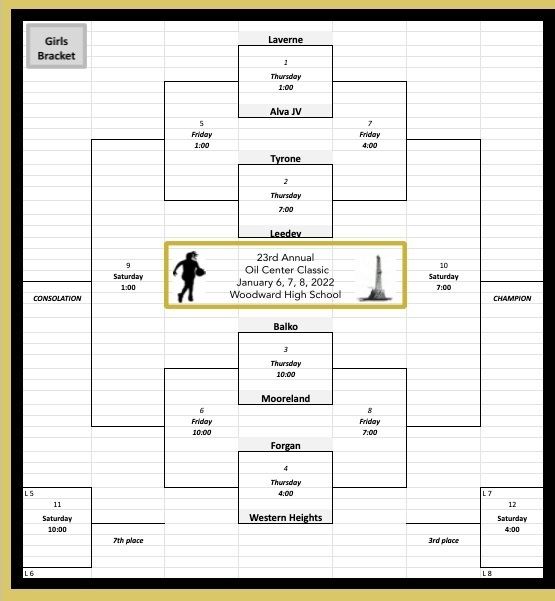 Laverne Tournament Brackets **PLEASE NOTE** HS Girls play @ 12:30 Thursday & will automatically advance to play @ 3:00 Friday. Saturday's girls' game time & all boys' game times will depend on the outcome of the game the previous day.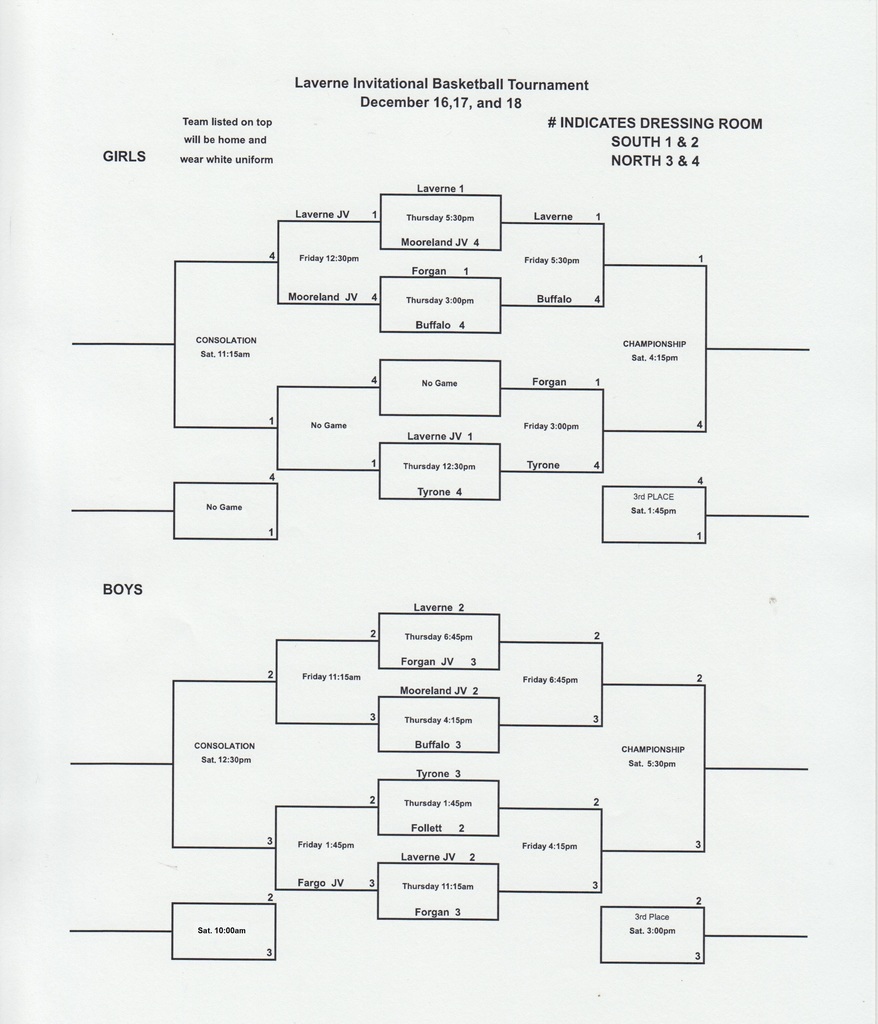 Come join Tyrone School Band as they entertain us for the holiday concert at 6 p.m. on December 13th, 2021.

Come join the Tyrone Drama club and Tyrone Elementary students tonight as they present "A Christmas Portrait" at 6:30 December 6, 2021.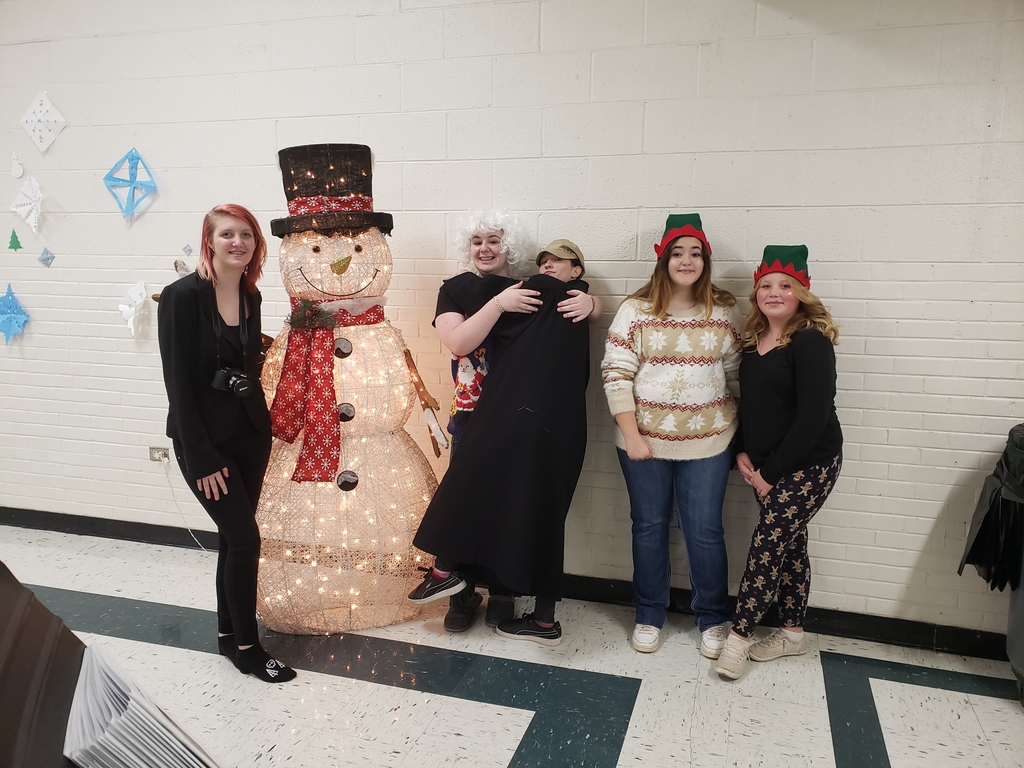 High School High Plains Tournament is December 9-11. Games are all held at the OPSU gym in Goodwell, Oklahoma.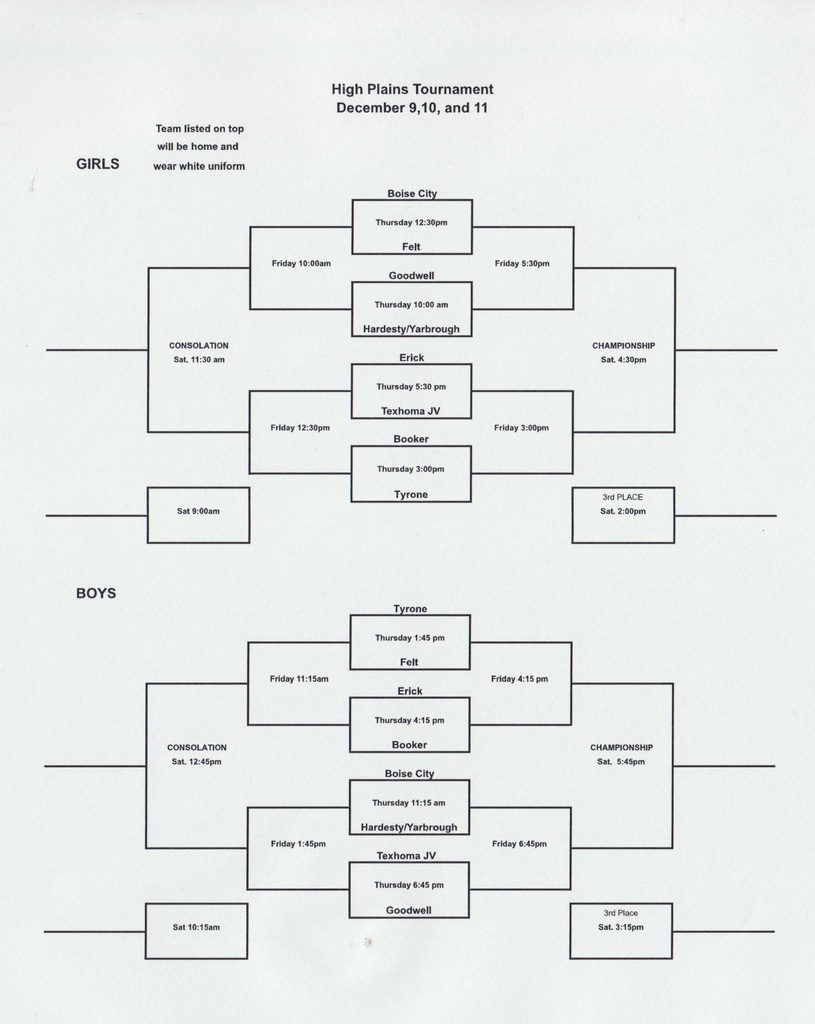 Parents please don't forget that Thursday December 9th and Friday December 10th there will not be school.

If you have ordered & paid, but not received your Playoff shirts you can pick them up at the game tonight on the home side of the field.

2020/2021 Yearbooks are here! They are $45 each and the first 50 to pay will get them. We will not hold any books. Come by or send money with your student to get yours before they sell out. We DID NOT take ANY preorders last year, so there are NO reserved books.