2022 Forgan 5th and 6th Grade Basketball Tournament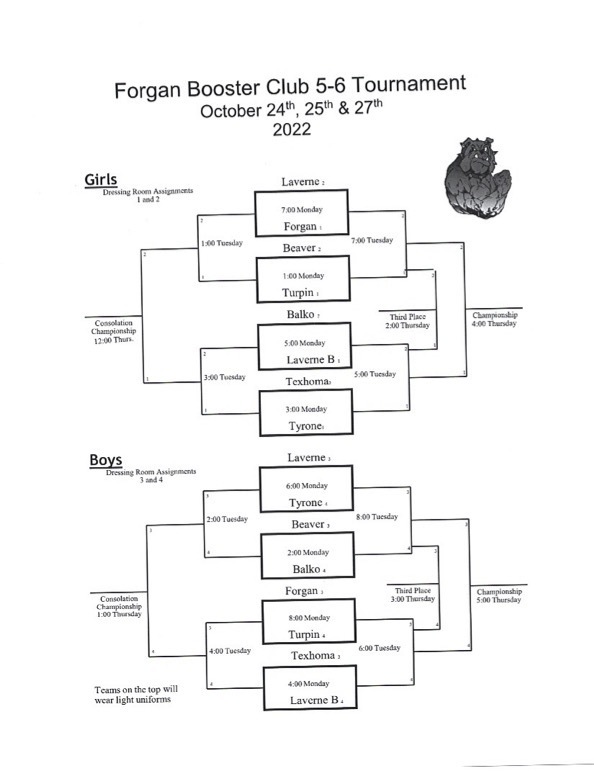 Sports & School-day photos are online. Access codes are: School portraits will be Tyronefirstnamelastname For football it will be TyroneFBfirstnamelastname For Softball it will be TyroneSBfirstnamelastname (ex: TyroneSBJaneSmith)
https://order.apixstudio.net/

COVID 19 Vaccine Clinic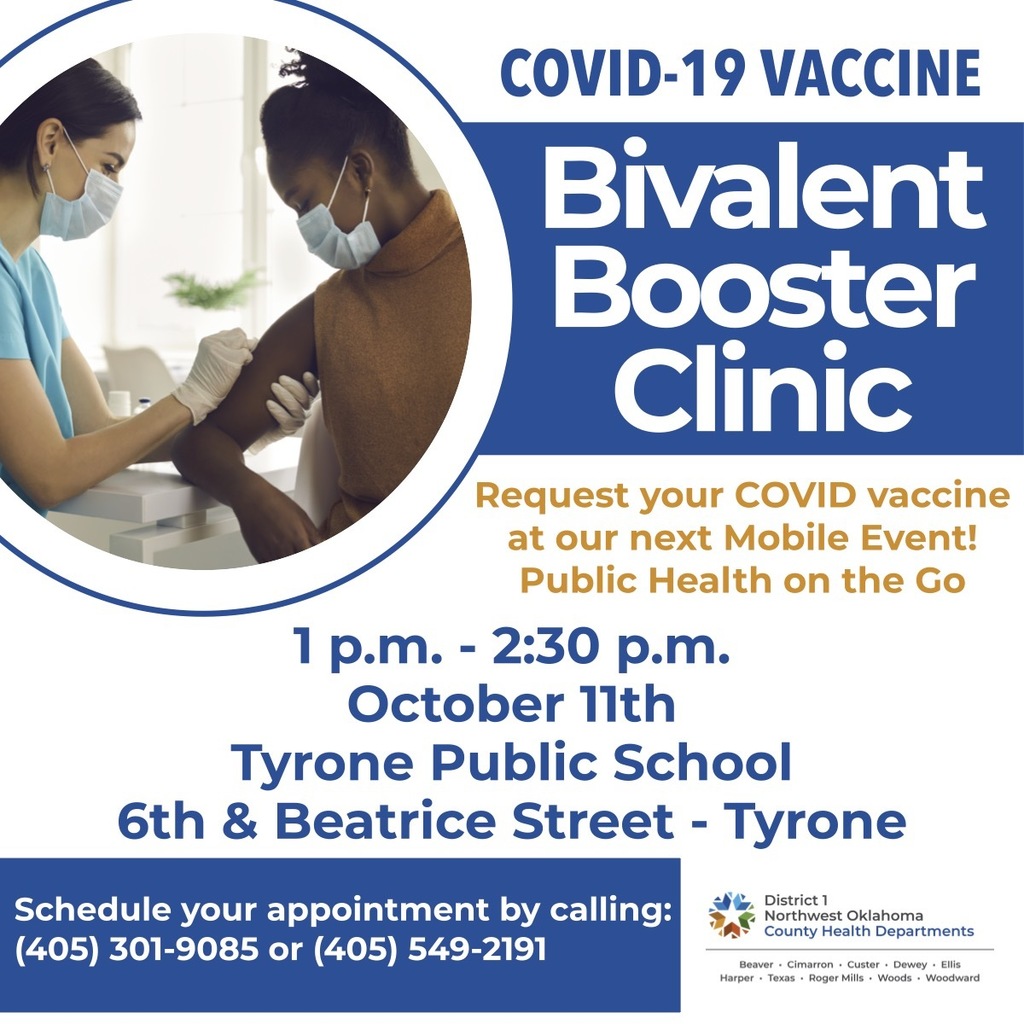 No School: Friday September 23 for a teacher work day. Friday Night Lights will be at Buffalo 7:00PM Bobcat Pride!!

Right To Know Letters are posted to the document sections of our website.

Dear THS alumni and friends, We are incredibly grateful by the overwhelming generosity and support you showed to our students and staff over the Alumni weekend. Your support demonstrates your commitment to THS. As Alumni, we are excited that you all stay informed, involved, and invested in THS! For that, we thank you. BOBCAT PRIDE! Josh Bell Superintendent

School pictures are live! To order go to
https://order.apixstudio.net
Your password is " Tyrone+Studentfirstname+Studentlastname "! Passwords are not case sensitive and do not include any spaces or hyphens. Example - student name is John Smith, so log in is - TyroneJohnSmith

Softball District at Leedey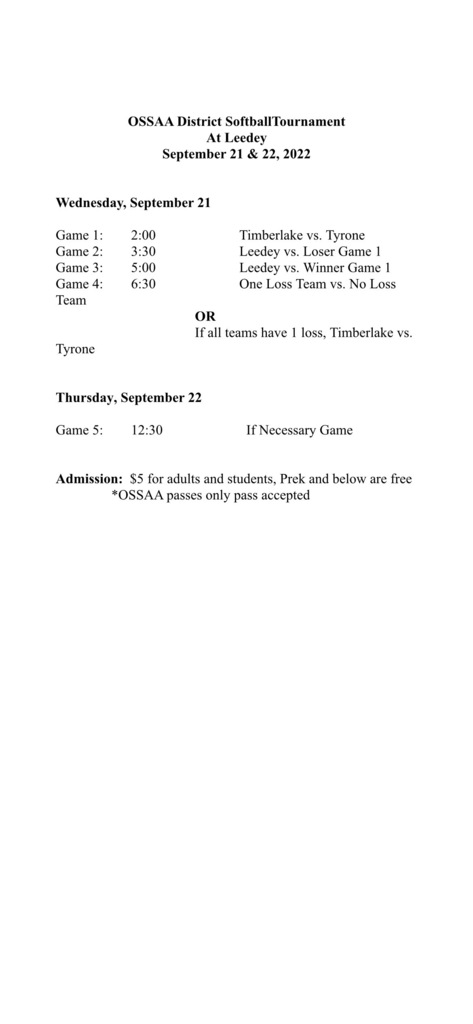 Varsity Softball at Texhoma September 13, 2022 4:00PM on the campus of OPSU BOBCAT PRIDE!!

2022 Shattuck High School Softball Tournament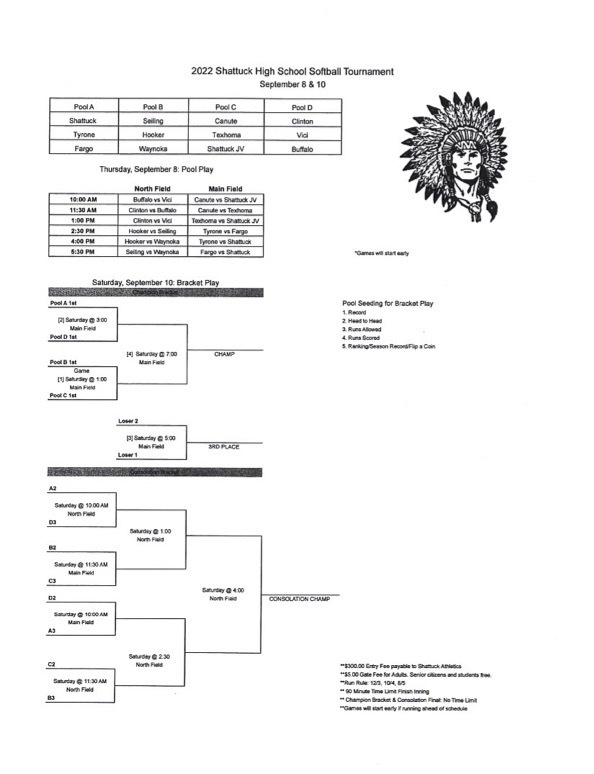 Picture Day is TOMORROW! Schoolday, HS softball, & JH & HS football photos will be taken tomorrow! A link to purchase photos will be sent out when photos are available to be viewed online after picture day.

Attention: Booster Club Memberships are now open for the school. Show your Bobcat Pride and become a Booster Club Member. Parking Spots for the Football Games at the field are now available: Price is $50.00 plus Booster Membership. These fees are due by Friday August August 26, 2022 by 3:00PM in the office. After this point we will have spots available on a waiting list basis.

At tonight's scrimmage Burgers and Hotdogs meals will be available for Purchase $10.00 for Adults and $5.00 for students

Texas County Health On The Go will be at Tyrone Schools on August 2, 2022 for and enrollment Clinic. Information is located in the attached Flyer.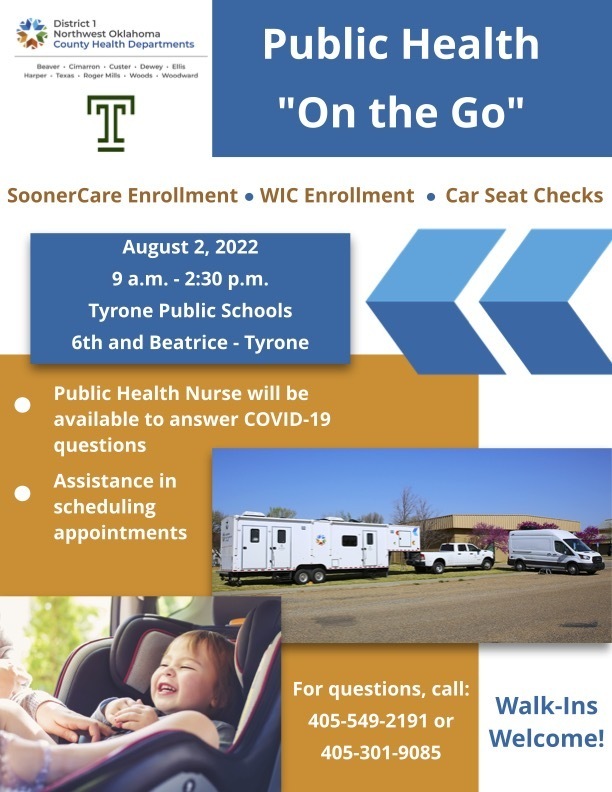 Nurse Visit Clinic Information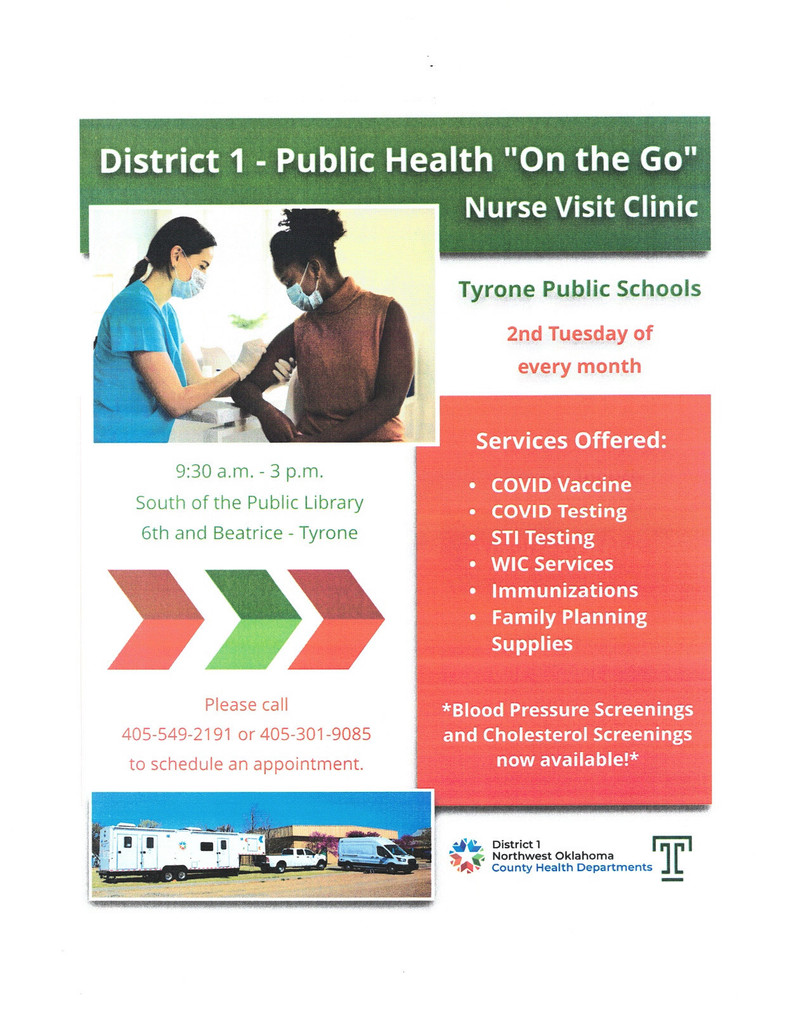 Reminder: Open Enrollment will be Tuesday August 2, 2022 from 8:00AM until 12:00PM and 1:00 until 3:00PM Things to bring: Shot Records, Birth Certificates, and Social Security Cards. Bobcat Pride!

Reminder: Texas County Health on the Go will be at the Tyrone Public School library from 9:30 today through 3:00 today July 20, 2022.

Reminder: Oklahoma law requires all students to be vaccinated and current on shots to enroll in a public school. A religious waiver is acceptable. The Texas Count Public Health "On The Go" mobile unit will be having a vaccination clinic July 20, 2022 at Tyrone School Library from 12:30PM until 3:00PM. This is for students without insurance and is by appointment only. Please call 405.549.2191 or 405.301.9085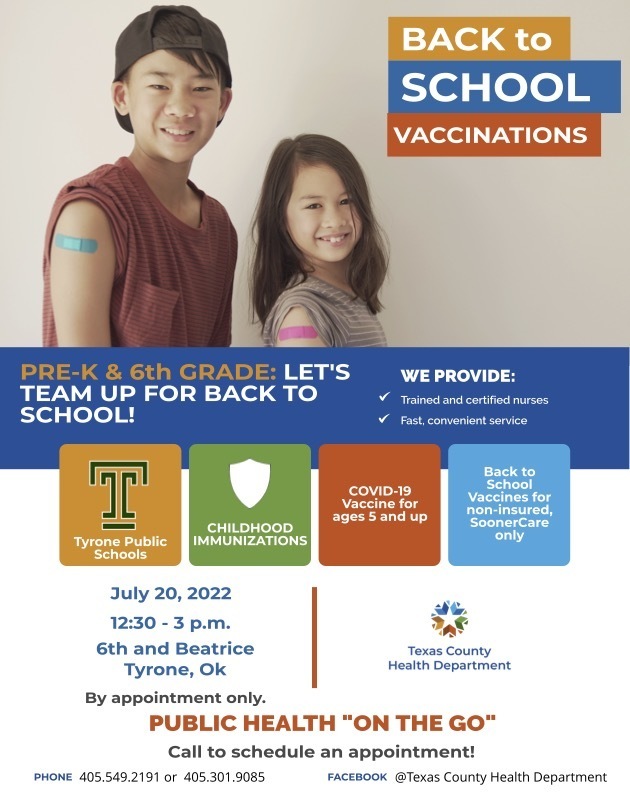 Attention students in grades 9 - 12: starting Monday July 18 - July 22 you may come in and visit with Mr. Witt or Mr. Smith about your schedule and enrollment for the 2022 - 2023 school year. We will be in office and available from 8:00 - 12:00PM and 1:00PM until 3:00PM. Please note we will be out of office the next week July 25 - 29. Bobcat Pride!