Balko JH Tournament games are running approx. 30 minutes ahead of scheduled times. Please plan accordingly as the times are flexible.

After PROM meeting Thursday November 10, 2022 6:30PM in the Library

Friday Night Lights Booster Shack Special Pulled Pork Sandwich and Chips just $6.00 November 4, 2022 Come on out and support your local Booster Club and those Awesome Tyrone Bobcats!

Picture Day is TOMORROW, November 2nd! We will do retakes, Basketball, Cheer, & GS Football.

Picture Day is November 2nd. We will take all school day & senior retakes, all basketball, cheer, and elementary football pictures on that day. Please make sure your students bring any uniforms they may need for these photos.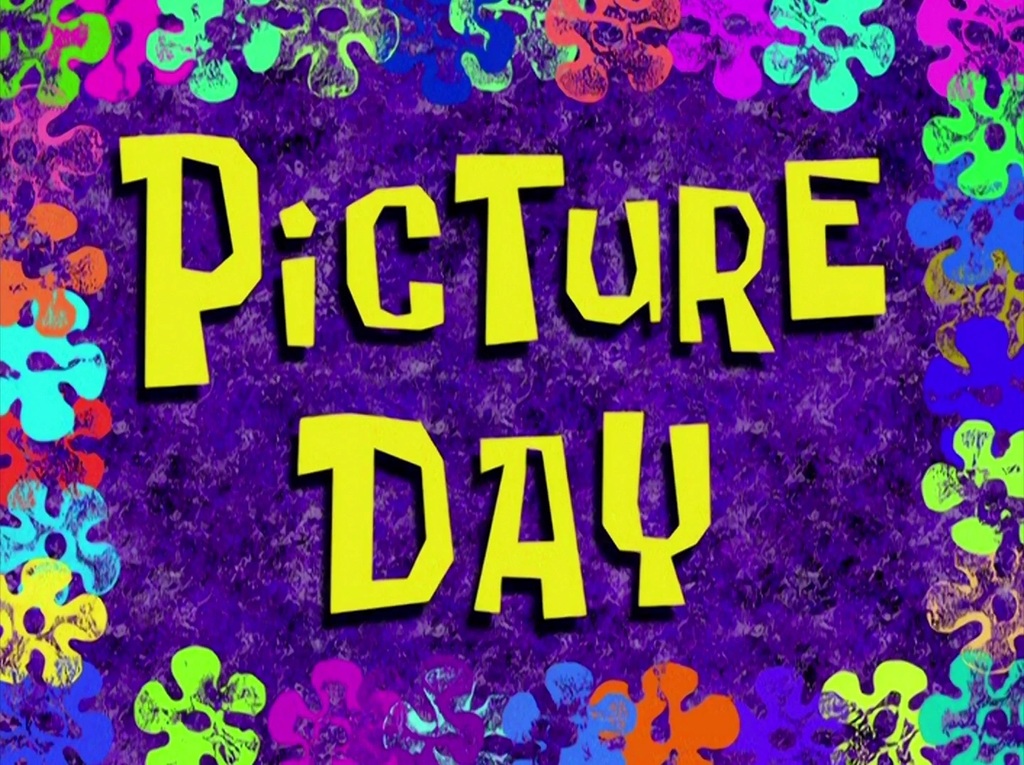 Balko Junior High Tournament November 7th, 8th, and 10th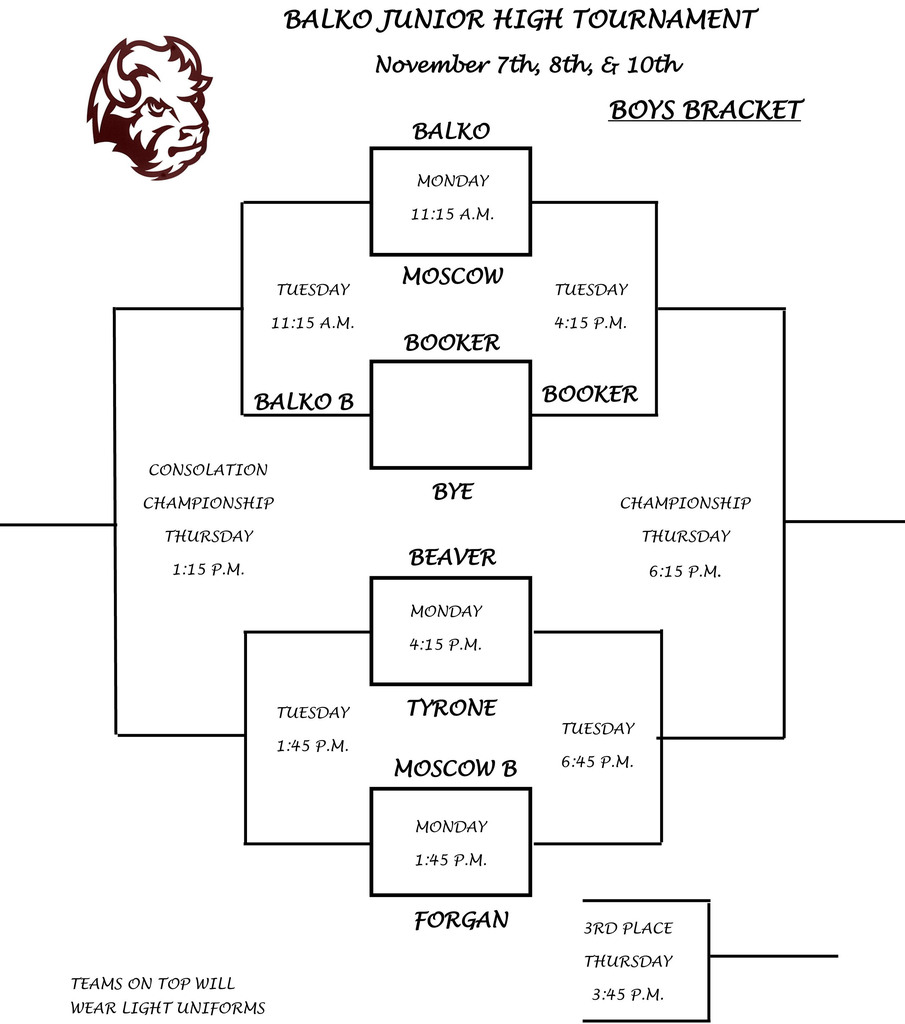 Veterans Celebration. Tyrone Public Schools will have our annual Veterans Day celebration. We are currently putting our program together and need some assistance. If you have any new or updated information for our Veterans Slide Show please send it to Donovan Smith,
dsmith@tyronebobcats.org
or Clay Witt,
wwitt@tyronebobcats.org
. Thanks for your time and help!

Just a reminder Parent / Teacher Conferences will be today at 3:00PM with a early dismissal @ 2:00PM. No School tomorrow with Parent / Teacher Conferences from 8:00AM to 11:00AM Fall Break will be October 12 - 14 School will resume October 18th Bobcat Pride!

2022 Forgan 5th and 6th Grade Basketball Tournament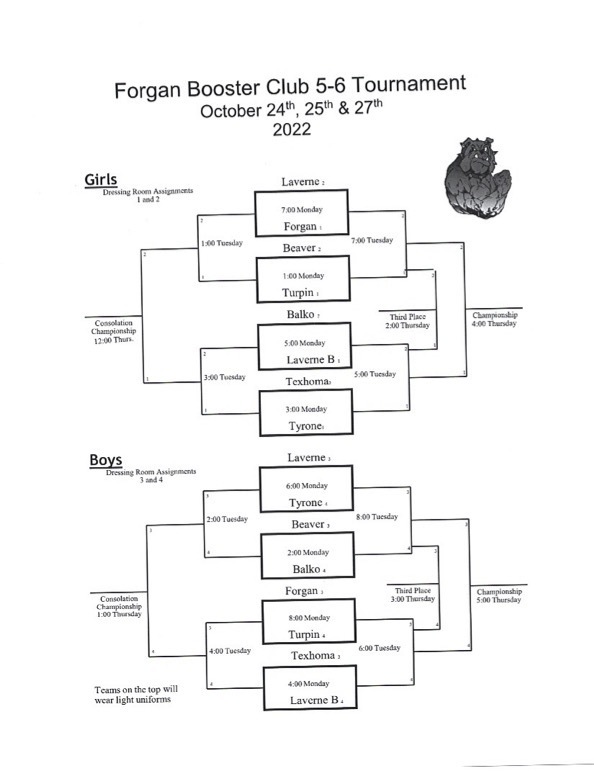 Sports & School-day photos are online. Access codes are: School portraits will be Tyronefirstnamelastname For football it will be TyroneFBfirstnamelastname For Softball it will be TyroneSBfirstnamelastname (ex: TyroneSBJaneSmith)
https://order.apixstudio.net/

COVID 19 Vaccine Clinic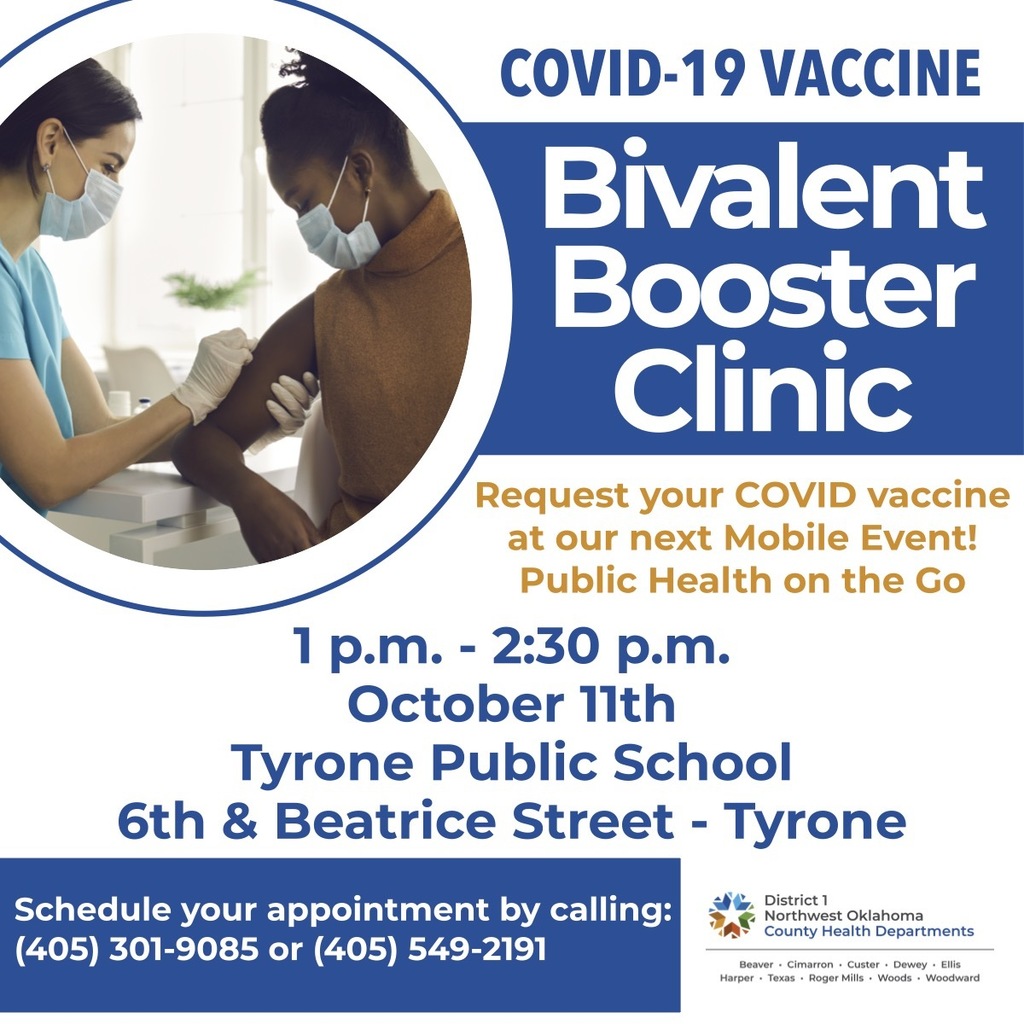 No School: Friday September 23 for a teacher work day. Friday Night Lights will be at Buffalo 7:00PM Bobcat Pride!!

Right To Know Letters are posted to the document sections of our website.

Dear THS alumni and friends, We are incredibly grateful by the overwhelming generosity and support you showed to our students and staff over the Alumni weekend. Your support demonstrates your commitment to THS. As Alumni, we are excited that you all stay informed, involved, and invested in THS! For that, we thank you. BOBCAT PRIDE! Josh Bell Superintendent

School pictures are live! To order go to
https://order.apixstudio.net
Your password is " Tyrone+Studentfirstname+Studentlastname "! Passwords are not case sensitive and do not include any spaces or hyphens. Example - student name is John Smith, so log in is - TyroneJohnSmith

Softball District at Leedey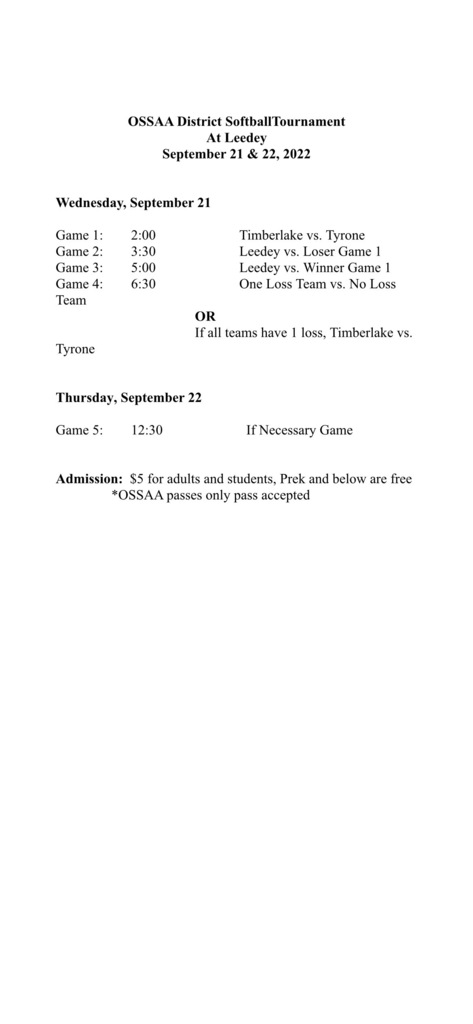 Varsity Softball at Texhoma September 13, 2022 4:00PM on the campus of OPSU BOBCAT PRIDE!!

2022 Shattuck High School Softball Tournament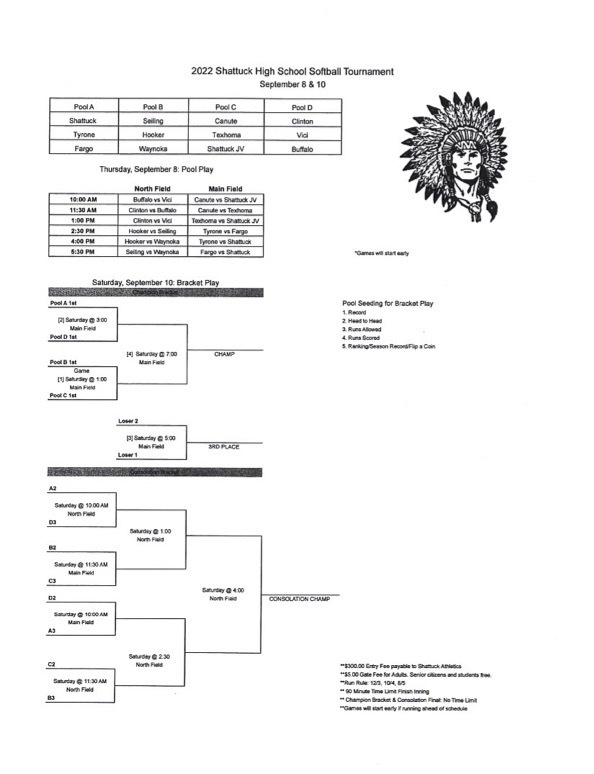 Picture Day is TOMORROW! Schoolday, HS softball, & JH & HS football photos will be taken tomorrow! A link to purchase photos will be sent out when photos are available to be viewed online after picture day.