Covid Vaccination Clinic Information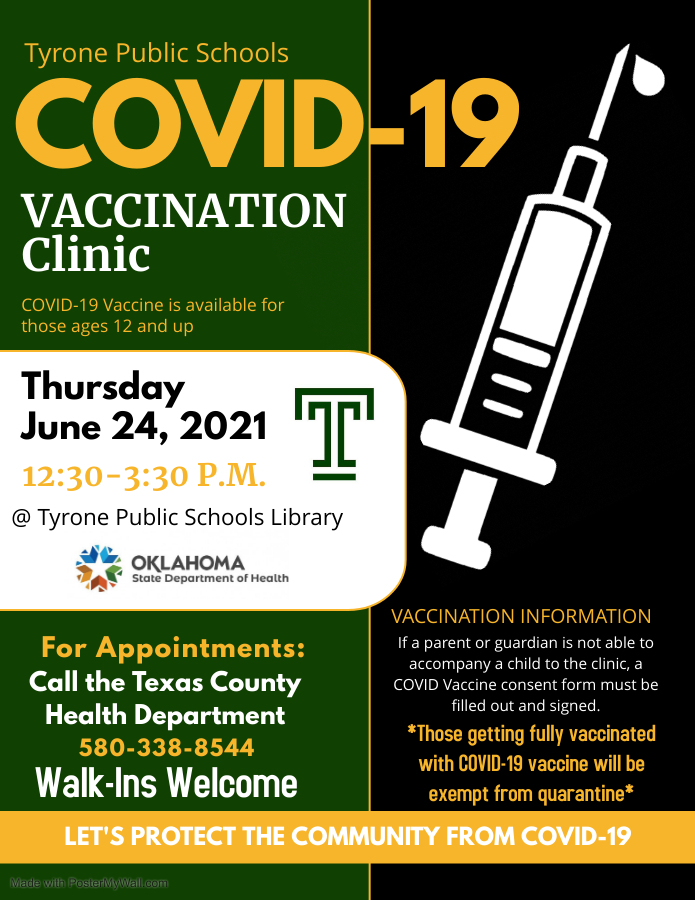 Area Tournament Information

Attention: The Regional Basketball Tournament has been Postponed. The new dates are this Saturday February 20, Monday February 22, and Tuesday February 23. The locations and times are the same. Bobcat Pride!

Attention: School will be in session Monday February 15, 2021 with a start at the normal time. Please do not walk in the cold weather. If you need a ride call the school, (580) 854-6298, after 7:00am and we will make arrangements to pick you up. As always we thank you for your continued support. Bobcat Pride!

Tyrone Basketball Playoff shirts are available for pre-order. Short or long sleeve cotton shirts are $17-$23. Orders placed by Monday, 2/8/21 will be delivered by Thursday 2/11/21. All other orders will be delivered as soon as possible. Photos & order forms are attached below.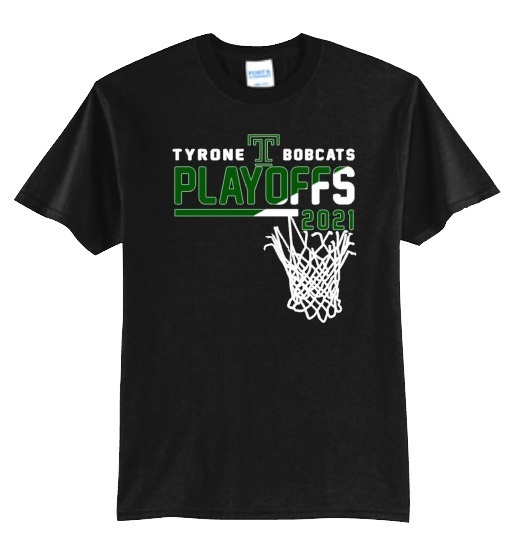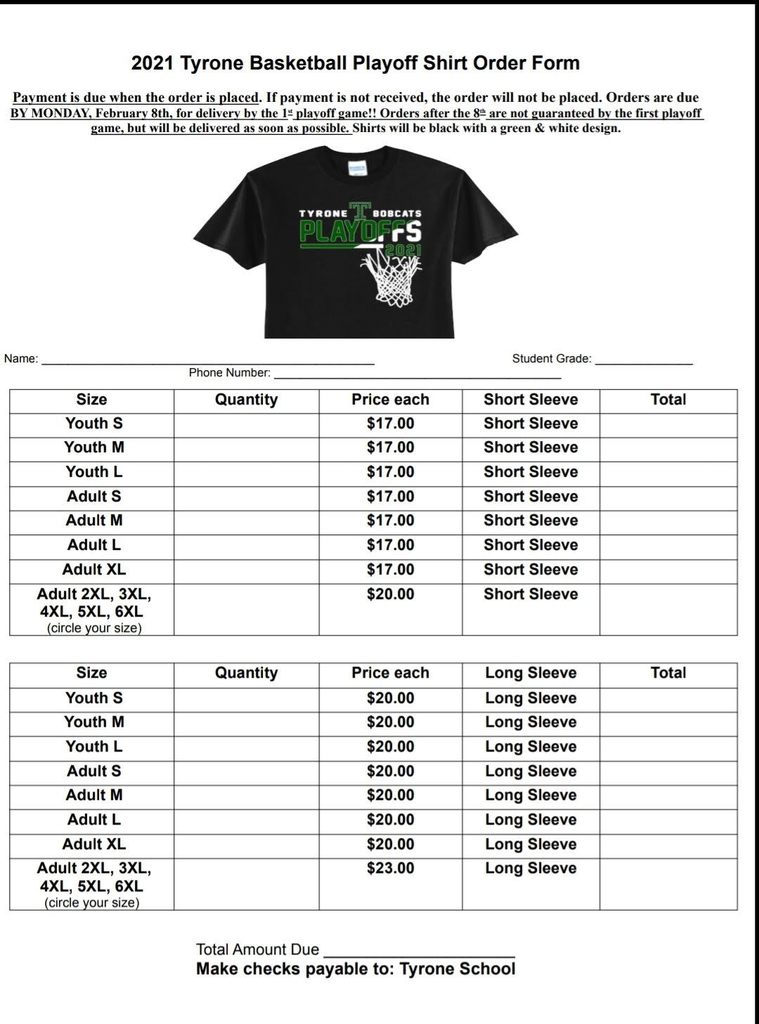 Tyrone's Junior Class still has sausage & bacon from Blue & Gold available. Sausage is $8 & bacon is $18. Please contact the office at 580-854-6298 to purchase these items. Please do not comment on this post to place an order. Call the school to ensure we have the items you need.

Board of Education Recognition Month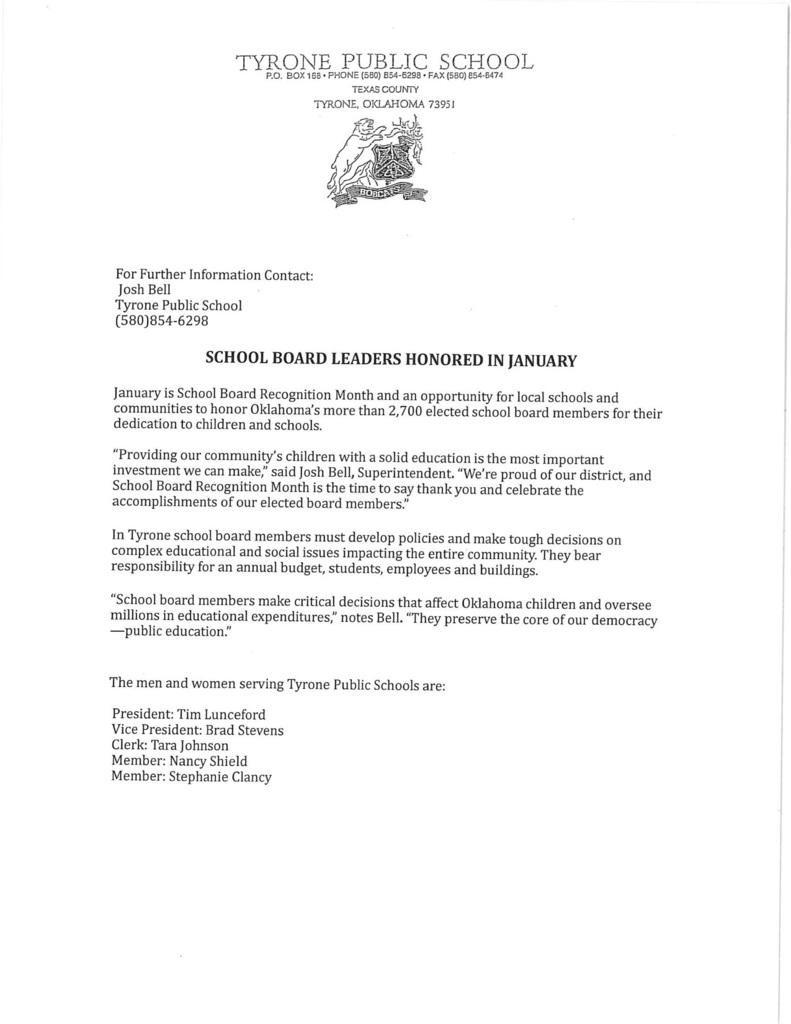 All athletes were issued tickets for their family/friends to attend the games. All attendees must have one of these tickets to enter the event. These are Goodwell's Covid Protocols for the games. Please follow all rules when attending these events.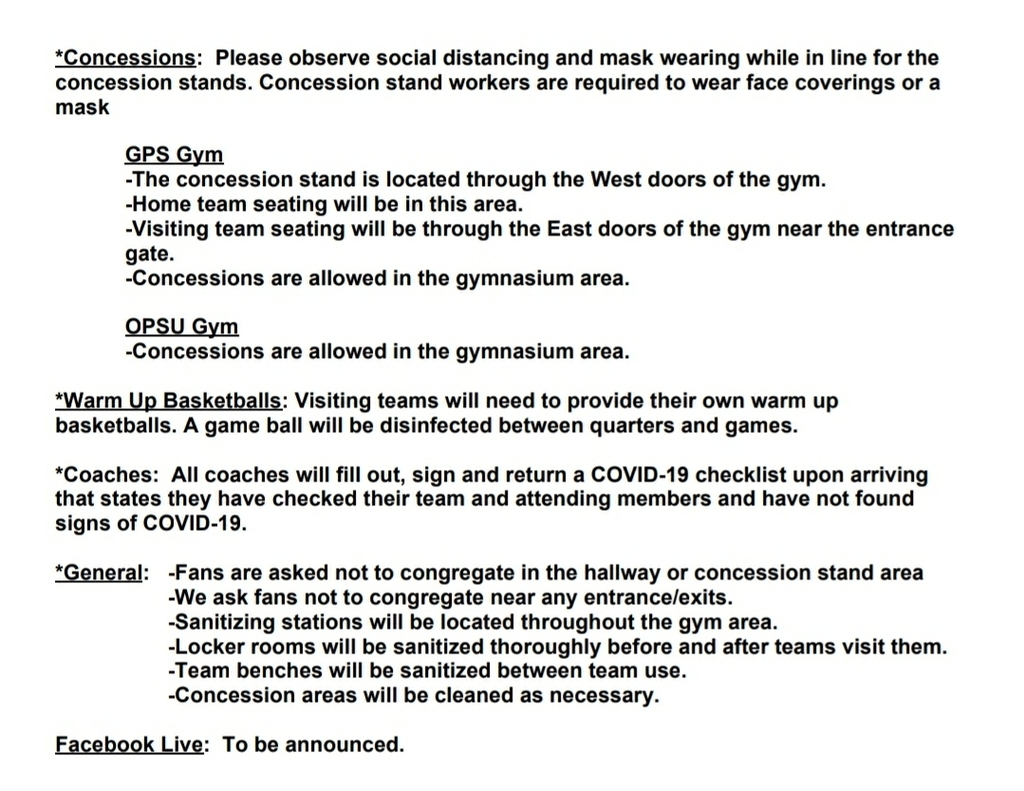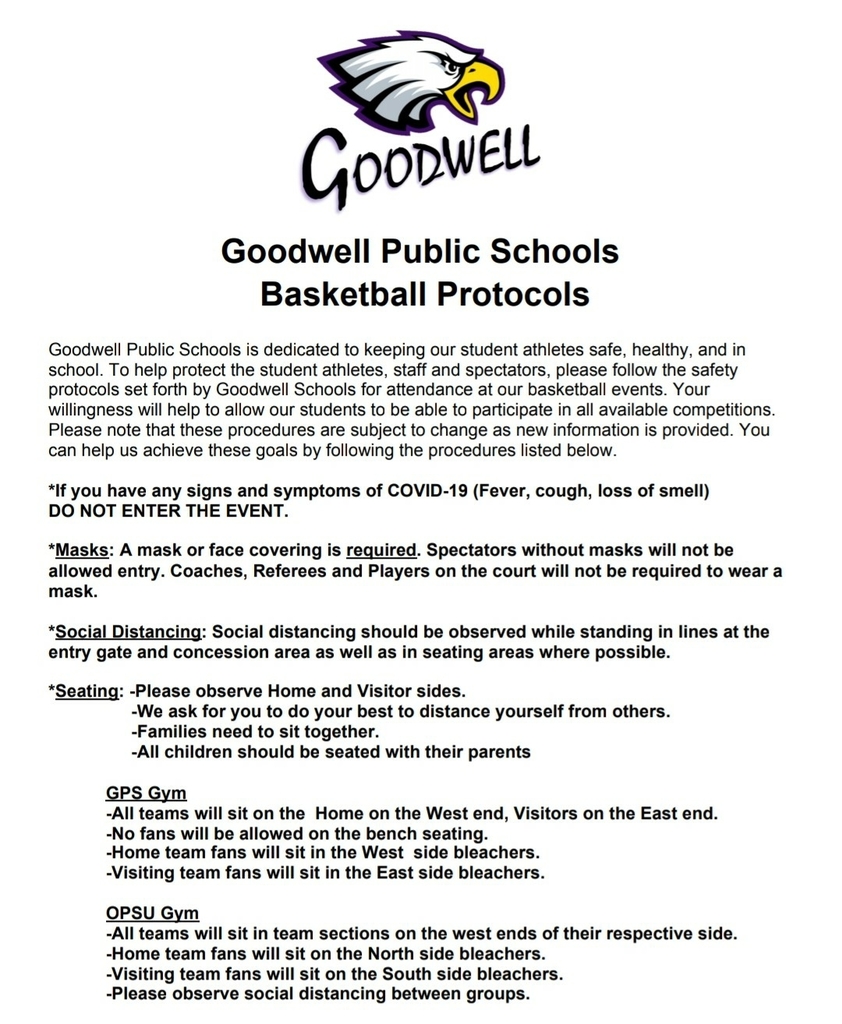 Reminder: Go to our online store to get your State Championship apparel! 9 days left to help with this fundraiser! Bobcat Pride!


Lady Cats play at 10:00 a.m. and Bobcats play at 6:00 p.m. today in Laverne! Bobcat Pride!

**UPDATED - DELAYED BY ONE DAY** *LAVERNE TOURNAMENT BRACKETS* Please note - Game days have changed to Thursday 12/17, Friday 12/18, & Saturday 12/19 to accommodate school closures due to weather. All game times scheduled for Wednesday will be played at the same time on Thursday.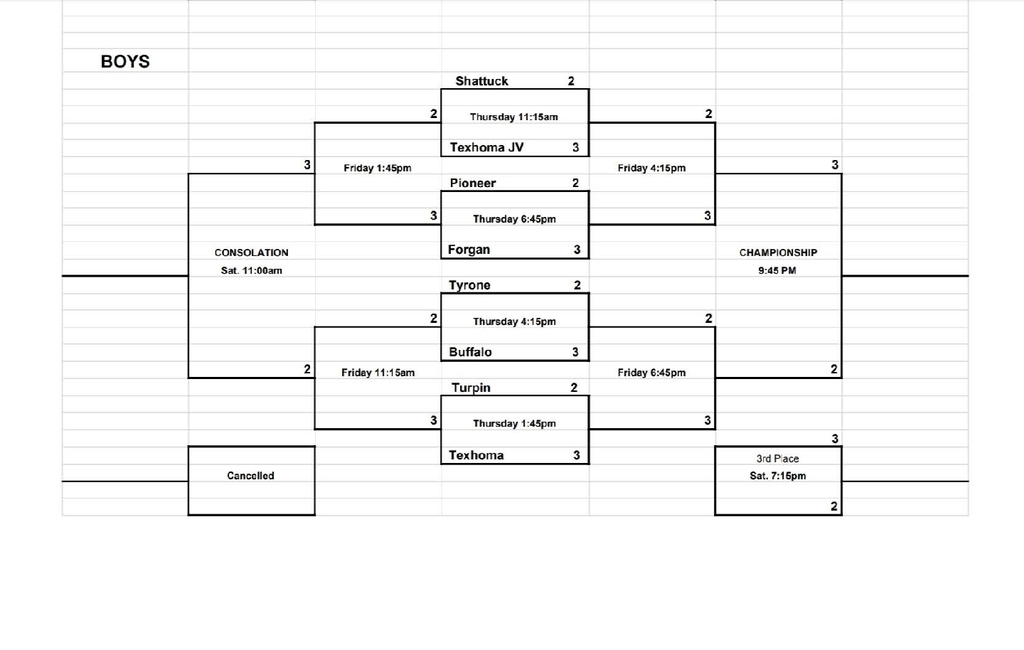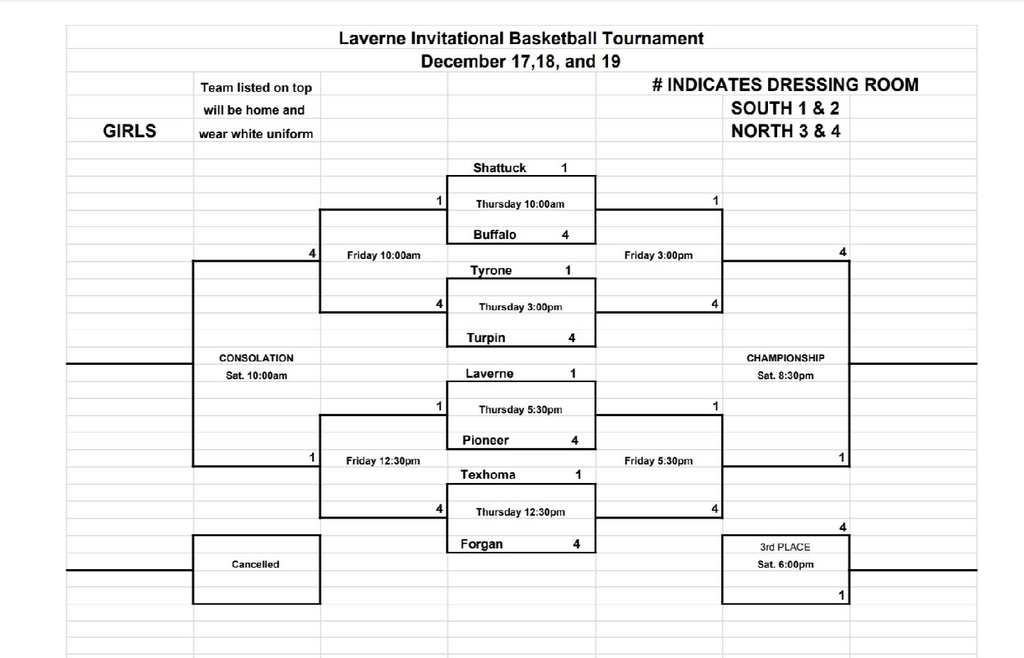 Attention: weather delay for December 16, 2020. In town students will have a normal start time. Out of town students will have a 2 hour delay and start at 10:00. The bus will run tomorrow at 9:00AM. Thank you for your continued support. BOBCAT PRIDE!

Attention: Tyrone Schools will be dismissing early today December 15, 2020 at 12:30PM due to weather conditions. Bus will run at 12:30. You may pick your student up at any time before 12:30 if you wish. thanks for your support BOBCAT PRIDE!

**UPDATE** The JH & HS basketball games against Moscow scheduled for today, December 15th, have been postponed. We will update the calendar when the game is rescheduled.

Please take your time as you travel to school this morning. Some areas could be slick.

Note: December 14, 2020 There is a forecast of Snow for tomorrow Tuesday December 15, 2020. Please stay tuned to the radio and the school's website for any closure. We will update in the morning based on conditions. Thank you as always for your continued support. BOBCAT PRIDE!!!

Tyrone 2020 Home Basketball Policy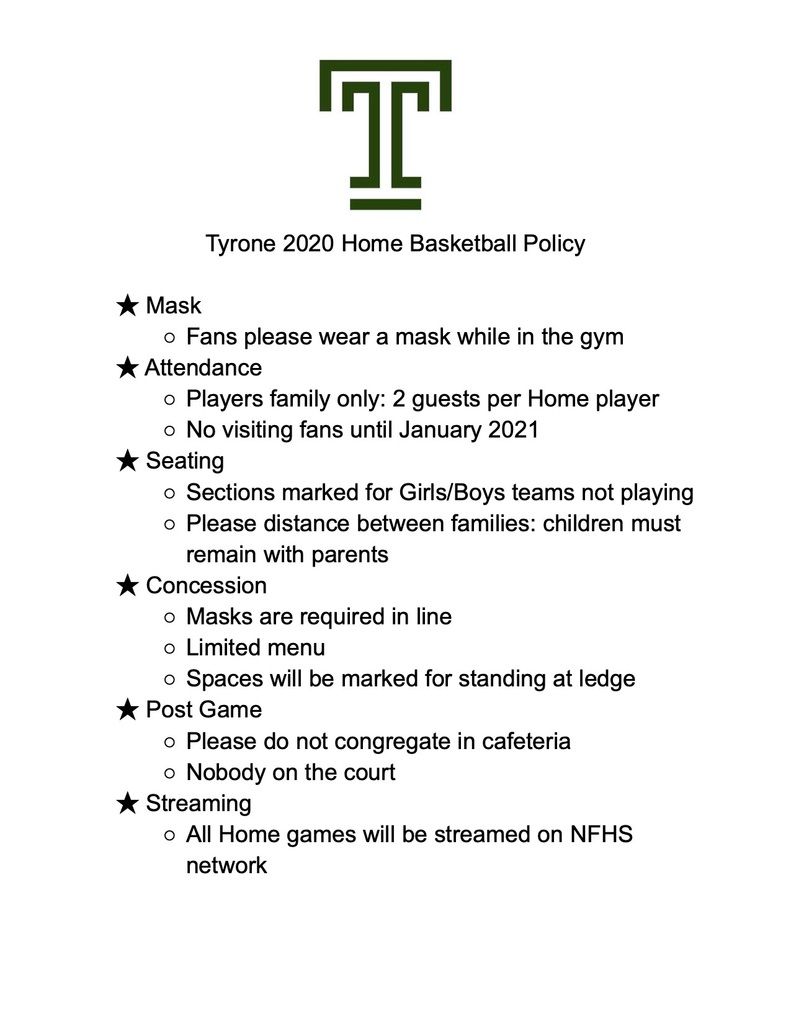 Laverne Tournament Brackets. Please note that games will be played on Wednesday, Thursday, & Friday instead of the usual Thursday, Friday, & Saturday.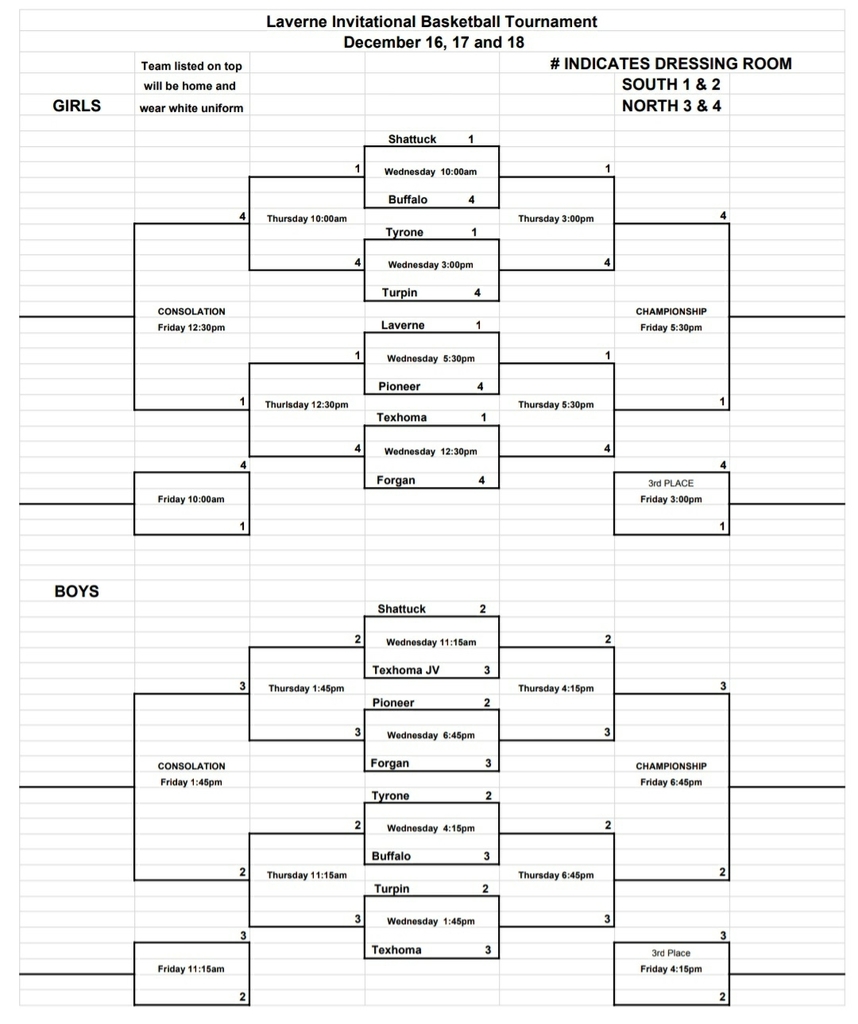 If you lost a pair of glasses at the State Football Game please call the school office.